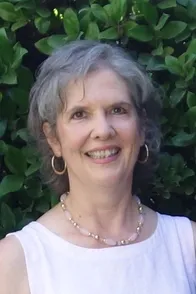 Dr. Cynthia L. Davis is a licensed clinical psychologist who provides psychotherapy to individuals, couples, children and families. With a strong background in child development and attachment theory, Dr. Davis focuses on the way people grow in and through relationships. She helps people use strong relationships, including a relationship with a therapist, to be present with and process through personal challenges. She also provides support to parents to develop strong, respectful, regulated, engaged and productive relationships with their children. Her approach is to help parents feel confident and supported so that they can move flexibly between supporting and structuring their children's lives, and allowing them gradually to separate and take responsibility for themselves. Moving between these two poles requires a sensitive understanding of the child's current needs, which in turn depends on his/her developmental stage, environmental stressors, learning style and personality style. Dr. Davis helps assess each of these elements to develop a picture of the "whole child's" functioning. Dr. Davis also is trained to provide DIR/Floortime intervention to children with developmental delays such as autism, learning challenges, and sensory integration challenges.
While she works with people across a broad range of ages, Dr. Davis has particular interest in:
Families formed through adoption, including transracial adoptions

Working with adult and child adoptees on issues of attachment, separation, loss, and identity

Parenting support, particularly with children 0-7 years of age

Consultation in schools, especially preschools

Siblings in families of children with developmental delays

Family therapy and parental support for children with ADHD

Support for clients who wish to integrate faith with personal growth

Adults dealing with issues of separation and loss
Dr. Cynthia Davis brings warmth, vitality and sensitivity to each individual's session; she cares for the whole person and whole family and is committed to her clients' healing through learning effective ways to manage their challenges. Dr. Davis is an experienced supervisor of LCSW, MFT, PsyD, and PhD candidates who are working to fulfill their hours for licensing.
License & Certification:
California Licensed Psychologist PSY 12010DIR Certification - Expert DIR Provider
Specializations: DIR, Parent-child coaching
Client focus: parents with young children; parenting/couple support for parents with children with disabilities, adoption, sibling support in families with special needs child
Services available: Telehealth, in person |Sliding scale: Yes
We are in-network providers for Anthem Blue Cross and Aetna plans that cover your mental health/behavioral health services. For more details, please visit our FAQs.