As Occupational Therapists, we take a holistic view of you as a unique individual, including your experiences, your environment, and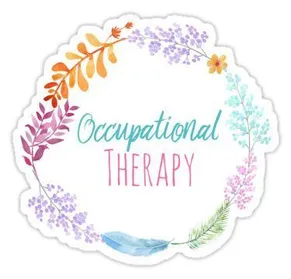 your occupations. "Occupations" are all the everyday meaningful activities in which you participate (or wish to participate!). For children, this includes playing, making friends, learning new skills, and going to school. For adults, this includes leisure activities, self-care, caring for others, career, and home management.
It is easy to take for granted your primary roles and activities until a developmental challenge or life event creates restrictions or constrictions. At Greenhouse Therapy Center, our Occupational Therapists use a relationship-based approach and evidence-based practice to focus each session on helping you or your child improve in the areas most important for you. We incorporate your passions as well as your unique psychological, physical, emotional, and social experiences in order to co-create goals and a treatment plan.
Our OT's work with kids, teens, and adults on the following:
Sensory processing

Emotional regulation

Social participation

Activities of daily living

Motor skills

Life skills

Executive functioning

Sleep hygiene and routines

Managing chronic health conditions and medications

Habits, routines, and roles

Motivation

Stress management

Bodily relaxation

Home management

Emotional regulation

Leisure activities and self-care

Ergonomic analysis and management

Environmental adaptations and modifications

Self-efficacy

Mental health
Read about our talented Occupational Therapists here:
Dr. Priscilla Parker, OTD, OTR/L
Michelle Colletti, M.A., OTR/L, Ph.D.