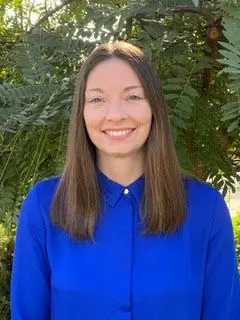 Dr. Mandy Pettit provides comprehensive psychological and psychoeducational assessments that help children, adolescents, and adults address difficulties at home, school, and work settings. She has found the therapeutic relationship to be foundational in her work and aims to develop a strong rapport through empathy and warmth. Dr. Mandy has found that while focusing on people's strengths, she can also work to help people understand their areas of growth. She has found her work in psychological assessment to be natural and rewarding. Dr. Mandy enjoys discussing the assessment results and subsequent recommendations in order to help people reach their full potential and improve their quality of life. Dr. Mandy has particular interest in working with adoptive families and adoptees, learning disorders, developmental delays, learning disorders, and Veterans.
Dr. Mandy is a graduate of Fuller School of Clinical Psychology. She completed her APA accredited predoctoral internship at Eastern Oklahoma VA Health Care System where she provided psychological assessments, as well as individual and group therapy.
Dr. Mandy is also trained to provide DIR/Floortime intervention to children with developmental delays and learning challenges.
Additional Trainings: Completion of Level 2 training in Gottman Method Couples Therapy CBT-I for the treatment of Insomnia CPT for the treatment of PTSD
Licensure & Certification
CA Registered Psychological Assistant #94026360
Dr. Mandy is a registered psychological associate working under the supervision of Dr. Ryan Thomas, a licensed psychologist (PSY31026).
Specializations: Psychological assessment for ADHD, ASD, learning disorders, sensory sensitivities, mood disorders
Client focus: children, adolescents, and adults
Services available: Telehealth, in person | Sliding scale: Yes
We are in-network providers for Anthem Blue Cross and Aetna plans that cover your mental health/behavioral health services. For more details, please visit our FAQs.