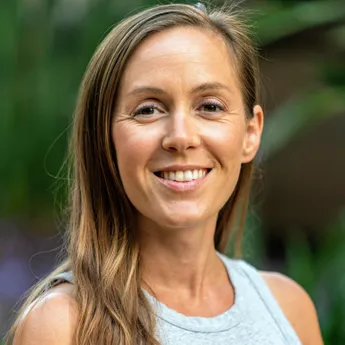 As a Doctor of Occupational Therapy, Priscilla views every person as a whole. This includes the person and their experiences, environment, and activities or occupations. Occupation is the meaningful engagement in one's life, which is the key to health and well-being. She uses a client-centered approach to focus each session on areas that are most important to the individual.
Priscilla holds a Doctorate in Occupational Therapy from the University of Southern California and a M.S. in Neuroscience and Education from Teachers College Columbia University. Priscilla's research experience includes nutrition and cognition, social processing and motor skills, social networks and obesity prevention, and the physical and mental health implications of social support.
Priscilla's work experiences include inpatient, outpatient and community mental health treatment for adults and adolescents with high functioning ASD, ADHD, dyspraxia, physical disabilities, chronic conditions and various mental health disorders. Across these settings she has addressed physical, emotional and cognitive needs such as sensory processing disorders, depression, anxiety, lifestyle management, regulation and coping skills, leisure and self care interests, social support, family and social roles, unhealthy patterns and self advocacy. Priscilla has also worked as an executive function coach and cognitive trainer with children and adults on improving planning skills, memory, attention, self regulation and organization.
Priscilla works with both adolescents and adults to develop healthy routines and behaviors through:
Life skills coaching

Executive functioning improvement

Sleep hygiene and routines

Chronic condition and medication management

Habits, routines and roles

Building motivation

Social support

Stress management

Emotion regulation

Effective leisure and self-care

Ergonomics

Sensory processing

Environmental adaptations and modifications

Self-efficacy
License: California Licensed Occupational Therapist OT #20672
Recent publications:
Impact of Sensory Processing on School Performance Outcomes in High Functioning Individuals with Autism Spectrum Disorder

Specializations: Anxiety, depression, chronic conditions, ADHD, high functioning ASD and co-morbid executive functioning and cognitive deficits that impact participation in self care, leisure, work, and daily activities. Treatment approach includes modifications to activity or environment, restoring function and additional healthy behaviors and habits to support functional and meaningful engagement. Holistic approach that focuses on strengths and successes in order to promote to work life balance, wellness, behavior change, meaningful engagement, purpose and social support
Client focus: Adolescents, young adults, adults
Services available: Telehealth | Sliding scale: Yes

We are in-network providers for Anthem Blue Cross and Aetna plans that cover your mental health/behavioral health services. For more details, please visit our FAQs