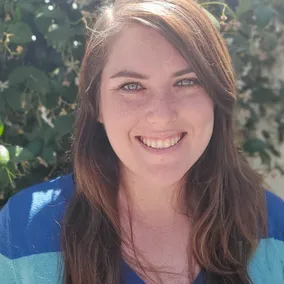 Victoria is a Licensed Clinical Social Worker who uses a variety of clinical approaches to assist clients in the achievement of their therapy goals. She uses a systems approach, emphasized in her social work training, to help her clients increase everyday functioning and make progress in every aspect of their lives. Victoria uses psychodynamic techniques, cognitive behavioral therapy, play therapy, and reflective practice to help clients meet their goals and overall improve their quality of life.
Education
Victoria graduated with a Master of Social Work degree from the University of Southern California. She attended Occidental College for her undergraduate degree where she received a Bachelor of Arts in Psychology with a minor in Studio Art.
Clinical Experience
Victoria has provided therapy to children and adolescents in a variety of settings, such as in their homes, at school, and in an office setting. She has experience working in a variety of programs such as Community Based Services, Full Service Partnership, Wraparound, Residential Services, and School-Based Services in many areas around Los Angeles County. During her work in these locations, Victoria has served a full spectrum of clients including a variety of ages, backgrounds, and individual differences, which has allowed her to engage in both clinical services as well as case management services to assist these families in getting their individual needs met. She specializes in trauma, anxiety disorders, systems involvement (DCFS, Probation, Regional Center, etc), play and art therapy based interventions, and group therapy.
Licensure & Certification • Licensed Clinical Social Worker #98966 --State of California Board of Behavioral Sciences
Specializations: Anxiety, trauma, adjustment, children/adolescents, CBT, reflective practice, play therapy
Client focus: 5-18 years old
Services available: Telehealth, in person | Insurance: Yes | Sliding scale: Yes